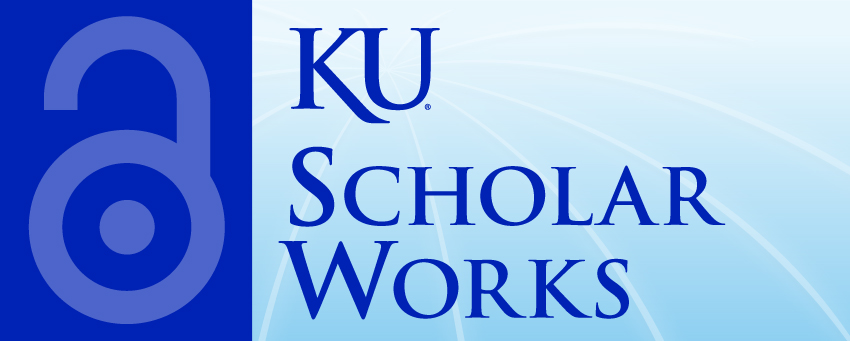 KU ScholarWorks is the digital repository of the University of Kansas. It contains scholarly work created by KU faculty, staff and students, as well as material from the University Archives. KU ScholarWorks makes important research and historical items available to a wider audience and helps assure their long-term preservation.
On February 11, 2010 the KU Faculty Senate passed a revised Open Access policy granting the University permission to deposit a copy of their scholarly work in an open access repository-- KU ScholarWorks. For more about the policy, "how to" documents, Q&A, addenda and more, please visit Open Access @ KU.
For information about submitting to KU ScholarWorks please contact Marianne Reed, mreed@ku.edu. For information about KU ScholarWorks in general, please email kuscholarworks@ku.edu.
Communities in KU ScholarWorks
Select a community to browse its collections.
Recently Added
Data documenting morphometric features of Brazilian and Mexican Triatominae, to accompany a manuscript presently submitted to PeerJ for consideration for publication.

(

University of Kansas

,

2016-08-31

)

Diesel Particulate Filters (DPFs) are currently being used to remove Particulate Matter (PM) from compression ignition engine exhaust streams with collection efficiencies approaching 100%. These devices capture soot by ...

(

American Society for Microbiology

,

2012-03

)

Shigella spp. are food- and waterborne pathogens that cause severe diarrheal and dysenteric disease associated with high morbidity and mortality. Individuals most often affected are children under 5 years of age in the ...

(

American Society for Microbiology

,

2014-11-03

)

Shigella spp. are causative agents of bacillary dysentery, a human illness with high global morbidity levels, particularly among elderly and infant populations. Shigella infects via the fecal-oral route, and its virulence ...