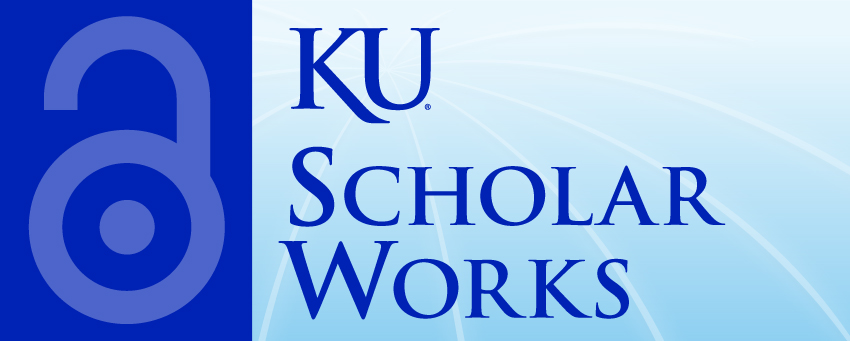 KU ScholarWorks is the digital repository of the University of Kansas. It contains scholarly work created by KU faculty, staff and students, as well as material from the University Archives. KU ScholarWorks makes important research and historical items available to a wider audience and helps assure their long-term preservation.
On February 11, 2010 the KU Faculty Senate passed a revised Open Access policy granting the University permission to deposit a copy of their scholarly work in an open access repository-- KU ScholarWorks. For more about the policy, "how to" documents, Q&A, addenda and more, please visit Open Access @ KU.
For information about submitting to KU ScholarWorks please contact Marianne Reed, mreed@ku.edu. For information about KU ScholarWorks in general, please email kuscholarworks@ku.edu.
Communities in KU ScholarWorks
Select a community to browse its collections.
Recently Added
(

University Press of Kansas

,

1988-11-15

)

"American republicans," notes Forrest McDonald, "regarded selected doctrines of Montesquieu's as being virtually on par with Holy Writ." But exactly how the French jurist's labyrinthian work, The Spirit of the Laws, with ...

(

University Press of Kansas

,

1988-12-01

)

Nearly one-quarter of America is covered with forests almost 800 million acres. There are 151 national forests, comprising close to 200 million acres in thirty-nine states and Puerto Rico. These protected lands are ...

(

University Press of Kansas

,

1991-06

)

To be a U.S. citizen is to be a member of a constitutional order that requires political unity but is also committed to social and cultural diversity. How do we solve the riddle of the one and the many? What is, in Tom ...

(

University Press of Kansas

,

1994-04

)

Marcuse brings back to center stage one of the most celebrated and controversial philosophers of the turbulent 1960s, the man Time magazine called the "guru of the New Left." In Reason and Revolution, Eros and Civilization, ...