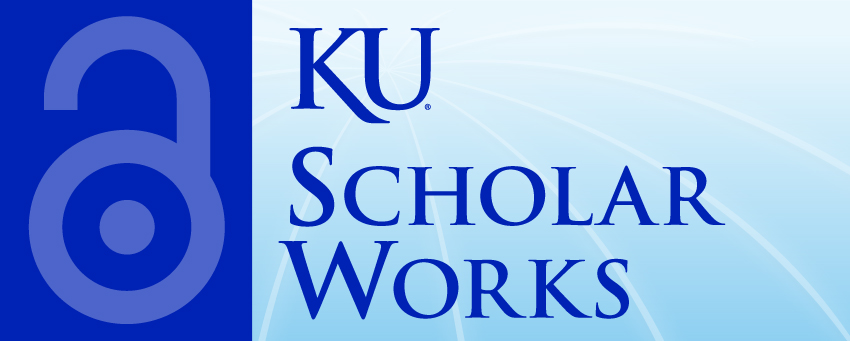 KU ScholarWorks is the digital repository of the University of Kansas. It contains scholarly work created by KU faculty, staff and students, as well as material from the University Archives. KU ScholarWorks makes important research and historical items available to a wider audience and helps assure their long-term preservation.
On February 11, 2010 the KU Faculty Senate passed a revised Open Access policy granting the University permission to deposit a copy of their scholarly work in an open access repository-- KU ScholarWorks. For more about the policy, "how to" documents, Q&A, addenda and more, please visit Open Access @ KU.
For information about submitting to KU ScholarWorks please contact Marianne Reed, mreed@ku.edu. For information about KU ScholarWorks in general, please email kuscholarworks@ku.edu.
Communities in KU ScholarWorks
Select a community to browse its collections.
Recently Added
(

University of Kansas

,

1967-05-31

)

Political parties and candidates need money for their activities. How to provide the necessary funds is a problem in most countries with a democratic system of freely competing political forces. Different approaches to a ...

(

Spiritual Diversity and Social Work Initiative, School of Social Welfare, University of Kansas

,

2021-06-15

)

This Final Executive Report presents an overview of a series of national and international comparative surveys about the role of spirituality and religion in social work practice based on the views of social workers. Dr. ...

(

American Geophysical Union

,

2019-10-23

)

In subduction zones, frictional locking on the subduction interface produces year-by-year surface deformation that is measurable with GPS. During the interseismic period of the earthquake cycle, lasting hundreds of years ...

(

University of Kansas

,

2020-05-31

)

Abstract In this dissertation, Bayesian adaptive design used to identify subgroup treatment effect is firstly explored. We investigate three Bayesian adaptive models for subgroup treatment effect identification: pairwise ...